Quicklancer – Freelancer Marketplace Php Script
Quicklancer – Freelancer Marketplace Php Script
Create a freelance marketplace in just a few clicks! Launch your fully-customized freelance PHP marketplace in less than a day with our PHP Quicklancer script. Get started today.
Our freelance PHP script is the right medium to bring expert freelancers close to golden opportunities and help employers to hire them. The employer can easily create and manage their projects. They can also view the profile and review of the freelancer. Freelancer can manage their profile, and bids and can search for projects according to their skills. This freelance script provides a user-friendly admin panel and supports secure payment gateways, dispute forums, secure login, and more. We made sure that anyone who visits it once will have no reason to look anywhere else to start a freelance website business.
Online Demo
Employer Demo
https://quicklancer.bylancer.com/
Username: employer
Password: employer
User Demo
https://quicklancer.bylancer.com/
Username: freelancer
Password: freelancer
Admin Demo
https://quicklancer.bylancer.com/admin
Username: admin
Password: admin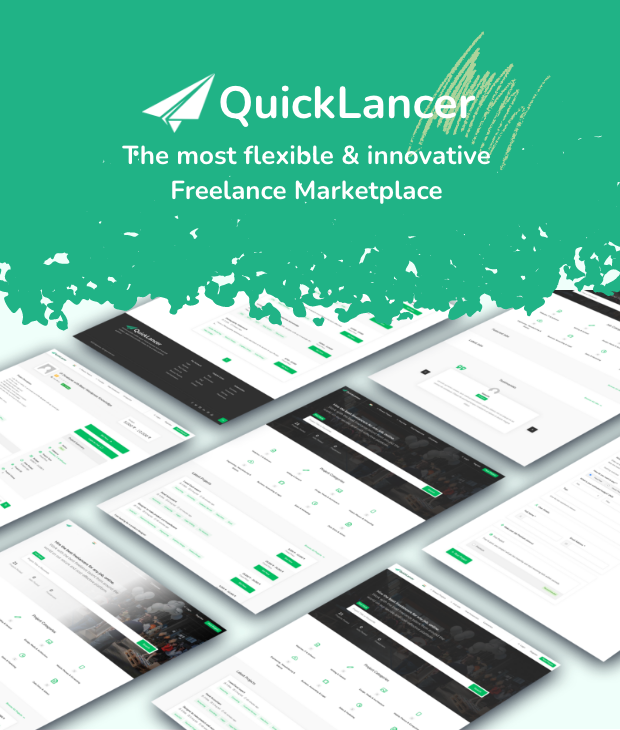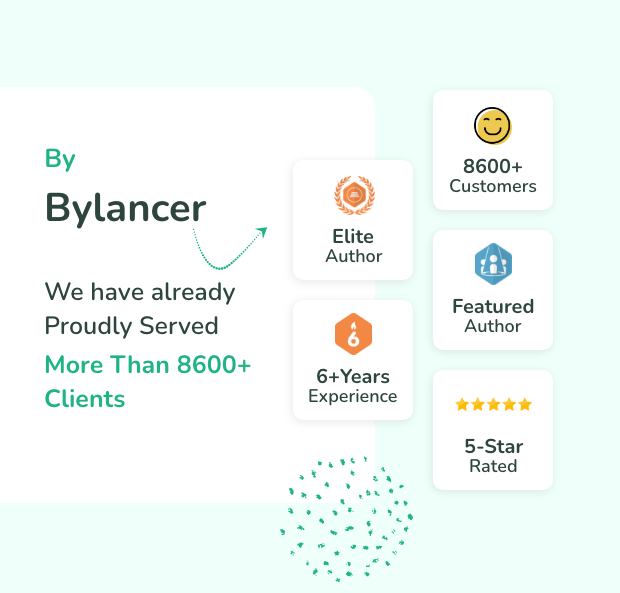 Want to expand your online business?
Quicklancer is one of the best Freelance Marketplace and Job Board PHP scripts. It includes project listings, milestone payments, bidding on projects, employers listings, and freelancer listings and could be a great choice for making a freelance marketplace.
Be it custom build websites like Upwork, Freelancer, Upwork PHP script development, best Upwork design, graphic and web designing – we cater to all of these. To assist our clients in jump-starting their online freelance business swiftly and cost-effectively – we have dedicated an entire IT team of developers, designers, and testers to bring the Upwork clone websites of exceptional quality.
Besides, we also commit to our clients with extraordinary Upwork clone website maintenance services. Our dedication to providing high-quality readymade scripts and holding clients' demands at the center of our priority, has made us one of the most customer-loved firms.
If you are looking for a Freelancer clone, Upwork clone, Fiverr clone, or any other freelance website! Don't worry Quicklancer cover all the necessary features of these websites to make the best freelance marketplace or job board website.
Job Board Included
The script is packed with powerful and intuitive Job Board features, providing endless possibilities with beautiful designs ranging from job descriptions to listing styles, card designs, and many more.
Integrated Escrow or Wallet Systems
We have integrated into our theme a complete credit system and also an escrow system. That way, your freelancers and project owners stay secure while working on projects. And the payment isn't released until the freelancer does the work, and the customer confirms the project as done. Also, there is a withdrawal of funds system integrated.
Responsive Design
Quicklancer looks good and adapts itself no matter what device you are looking on. It has a dedicated responsive design that adapts to mobile phones or devices, tablets, or laptops. It used the bootstrap CSS framework and developing further design changes is standard and easy.
Private Messages & Chat
Quicklancer Php script comes with an integrated private messaging system and a chat system (pro version) that allow freelancer and employer to message each other at all the stages of the project to discuss various details. This tool will help your freelancers and employers, to better communicate through a safe system without revealing each other's personal information, keep all activity under your website, and also keep you in control over the transactions.
Monetization Tools
This freelancer clone script offers several monetization tools, from charging a listing fee, charging a featured listing fee, and charging for a monthly membership. You can also charge for banner ads via our banner management system.
Unlimited Custom Fields
Create your custom fields to get any information you need to collect for a particular category or sub-category. They can also be marked as "required". You can create unlimited custom fields like Text Box, Text Area, URL, Number, Select, Radio, and Checkbox.
Unlimited Category and Sub Category.
Do you want more different categories than the default category in your freelance website? Don't worry you can add, edit or delete any categories or subcategories as you want with this best freelance marketplace PHP script. Looking for a Freelancer clone, Upwork clone, or Fiverr clone? this script comes with all the necessary features to start a freelance website in just a few clicks.
Email Notifications
Your users get email notifications, when they bid, they get outbid, when they get new proposals posted for their project, or when they receive private messages. The theme has email notifications for freelancers when they have received payments for their work. The best feature here: freelancers can signup for certain categories and they can get an email notification when a project is posted in their interest area. Admin can customize email notifications.
Review Rating System
Freelancer and Employer rate each other after the completed project and each user has his general rating for the other users to see. Then the rating of each user is displayed next to their username with little 5-star rating icons. Also, the rating is displayed in a user profile and bidding tables.
Advance Search
This feature provide you to search extremely fast. Users can search project, job, or freelancer using project title, keyword, select a keyword in a category, or direct from quick result.
Several Payment Gateways
We offer multiple payment gateways from the most common ones to the most specific ones (15+ payment gateways included for free). The most popular gateways we support are Stripe, PayPal, PayU, CCAvenue, Skrill, Authorize.net, and many others.
Dispute Management
Both Customers and Providers can raise a dispute once the project is ongoing and if escrow is agreed upon. In case of any ambiguity, the admin will decide the issue and will fund the winning party
High Security
Our code is well written and documented. Also, the security of the customer data is at a very high level. The payments are processed mostly on the secure payment gateway pages (eg: PayPal, stripe). The admin backend is also very secure and can be password protected.
Multi Color
We know how important color is to your brand identity, so we've made it extremely easy to change the main color of your website. One-click, that's all it takes. You also have full control of the colors of all Pitch elements and typography.
Freelancer Platform
Create one of the best freelancer platforms with our freelancer marketplace script today. With just some simple steps from purchase to using the application. You can have this web market up and running in minutes. And this is without any knowledge of coding. Create the ultimate freelance bidding site.
Feature Highlights
Simple wizard installation and upgrade.
No need to set up a cronjob.
Easy to edit HTML template files.
Easy to edit language files.
Supports Paypal, 2Checkout, Stripe, Paystack, Offline Payment.
Post free jobs or premium
When a job/project is posted, users who might be interested(Subscriber) are automatically alerted by email.
Freelancers search page – An enable/disable option available
Custom Fields (Add new form fields as your needs)
Send proposal/bid
My Proposals list
Freelancer dashboard
Membership plan
Secured payment gateways
Check transaction history
Job/Project posting
User ratings & reviews
Proposal management
Project management
Awarding job to freelancer
Quickchat included
Skill management
Email verification
Google captcha
Google login
Facebook login
Email template customizer
language file editor
And more…