Foodly App ANDROID + IOS + FIGMA + XD | UI Kit | Reactnative CLI | Food Delivery & Order Premium App
Food Delivery App | ReactNative CLI | Figma + XD FREE | Life Time Update | Foodly
Foodly contains 50 Light Screens with different types of UI components; this kit can save your time to code all Front-end layouts and it's easy to implement with your code. one of the main things is Its support for both platforms Android and iOS.
Foodly flutter UI Kit is based on an online Food Order & Delivery. This App has Very Beautiful Screens With light modes.
This UI Kit contains 50 UI high-quality screens and it's compatible only with Figma + XD & Flutter App.
Thank you for your purchase!
Features
Support Android & IOS Devices
Updated ReactNative CLI Language
Industry experts
Smooth transition animations
Font Awesome Icons & material Icons added
SFProText Font added
Responsive Designs
Animations
React NativeUpdated Latest Version
50 Light Screens
Free Update Version
ReactNative CLI Source Code
Lifetime Free Upgrade Version
Documentation file
Code Flexibility
Figma + XD (Free)
Preview
 Test it Now!!!
 Why Choose Us?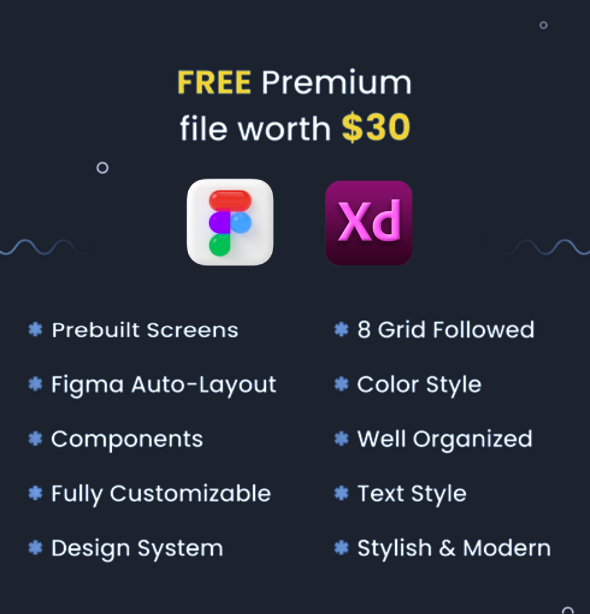 If You Want Flutter Version
Contact us